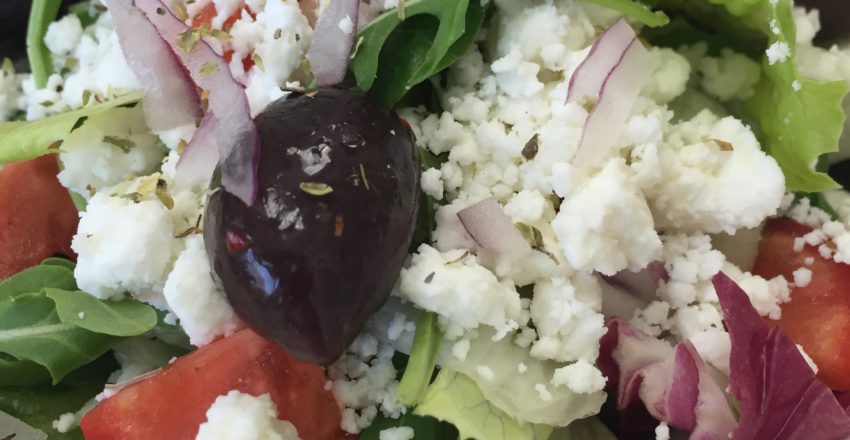 A vinaigrette is defined as a tart sauce of oil, vinegar and seasonings, usually served cold with salads.  Here at Il Porcellino what livens up your lettuce leaves is our balsamic vinaigrette, made from simple, quality ingredients: Extra Virgin Olive Oil, salt, mustard and balsamic vinegar.
The star ingredient is balsamic vinegar. Until the late 1970's, balsamic vinegar was relatively unknown outside of Italy.  Balsamic is rich, glossy, deep brown in color, with naturally sweet and sour elements.  It is made from         reduced grape must that, much like wine, is fermented in casks made of woods like chestnut, cherry and oak    which lend to its flavor complexities.  True balsamic vinegar is only produced in Modena and Reggio Emilia.
Its name derives from the Latin balsamum meaning balm in the sense of healing which according to old Italian   folklore balsamic vinegar was used for.  For centuries, it was considered a healing tonic for indigestion.
The balsamic used here is authentic IGP (Indicazione Geografica Protetta translated to Protected Geographical   Information) from Modena, that is aged for two years.
In Italy, you will find balsamic vinegar used in many ways: served in drops over pieces of Parmigiano and mortadella as an antipasto; to enhance the flavors of soups, stews, steak, eggs, grilled fish, simple pastas and risottos;   and even as dessert drizzled over fruit, panna cotta and gelato.
Back here at home we too use it as a reduction to finish off a dish such as our caprese skewers and arugula        salad, but it is its place in our vinaigrette, married to the other ingredients, that takes top spot.   Be sure to come by for one of our delicious salads to give it a try.