Come Discover Our "Hidden Gem"
TOP CHOICE AWARD WINNER FOR "BEST ITALIAN" IN MISSISSAUGA FOR 6 CONSECUTIVE YEARS
From opening day in 1996, Il Porcellino (pronounced Por-chel-eeno, Italian for little piglet) has been cooking home style southern Italian cuisine, prepared to order in view of all patrons. The reputation of this "Hidden Gem" continues to grow today, as customers are treated more like family members. Ask anyone that frequents Il Porcellino "The Little Pig" and they will surely tell you that the Tucci family knows everyone by name.
We take great pride in creating mouth watering meals using only the highest quality local and imported ingredients. We take the same care in treating every guest like a member of our own family, all while making sure that no one leaves with an empty stomach.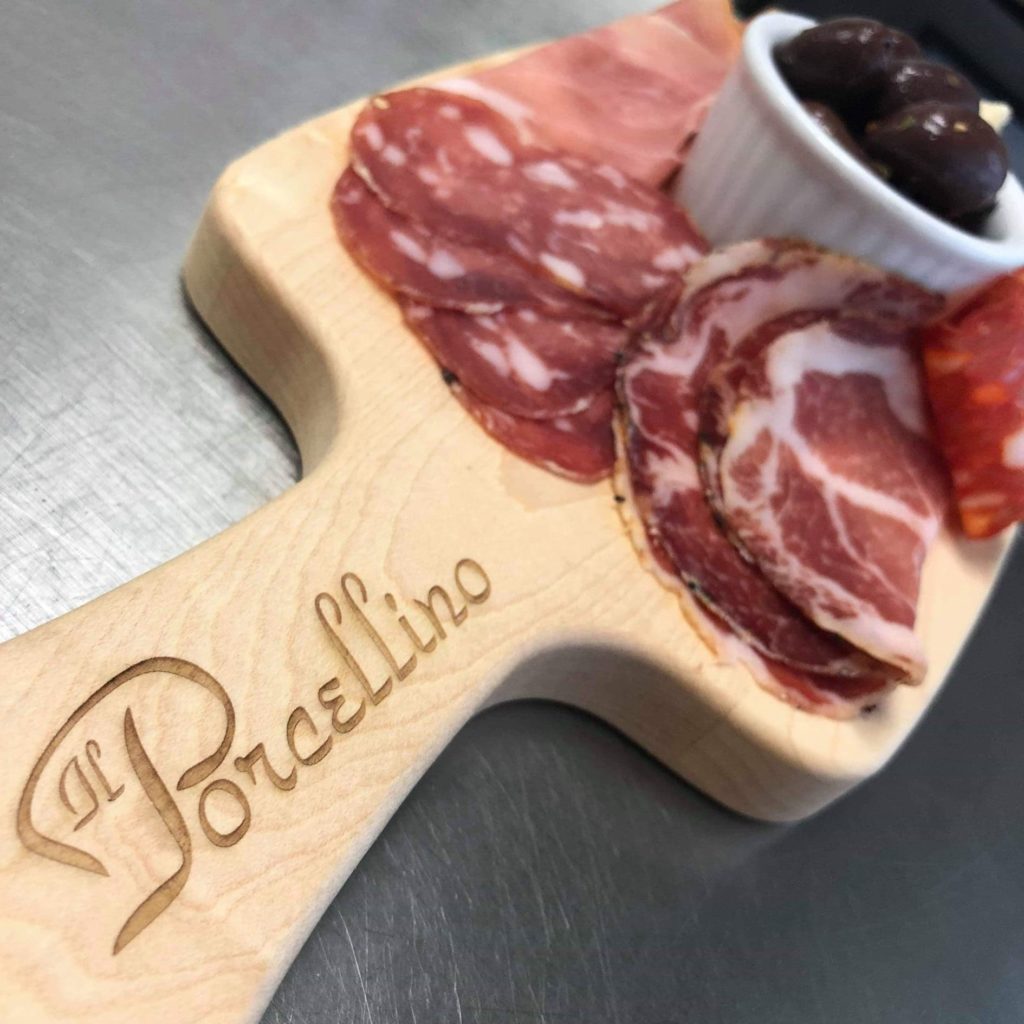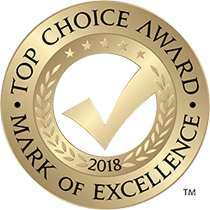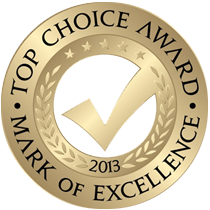 "I would like to thank all the staff of Il Porcellino in making my Birthday dinner one I will never forget. My mother who is a true Italian Nonna really liked the dinner. She felt she was eating at her family's home cooked meal. The veal cutlets were nice and tender and the vegetables were cooked to perfection. The pasta had the right amount of sauce and everyone enjoyed the meal."
"Love this place. I eat here every time I'm in Toronto!"
"We just had our lunch here, I give this place 5* yummiest food ever. We will be back soon."
"Every item at this restaurant is both delicious and fresh! Not only is the food amazing, but the service is wonderful! I always feel like I'm part of the family. My favourite Italian eatery!"
"Il Porcellino takes great pride in the food they serve. Their customer service is nothing but impeccable .I have been a customer for many years and can't say enough about this restaurant. Thank you for many wonderful meals and many more to come."
"Il Porcellino is my favorite Italian restaurant! Great service, it makes me feel like i'm in Italy:) Great place and congratulations on winning the Top Choice Award!"
"Delicious authentic Italian food and excellent customer service! Also one of the best cappuccinos I have ever had!"
"This past weekend my bridal shower was hosted at Il Porcellino. The restaurant was extremely accommodating and was able to meet all of our needs. The food was absolutely AMAZING!! A family run business that puts a lot of pride and love into their work. Highly recommended! I cannot wait until I have another event that needs catered."
"Being a loyal customer for 17 years I can only say good things about the service,quality and quantity of food at Il Porcellino."
"Outstanding food and atmosphere! Our hockey team was thrilled with the food and service! We will be back to see you again soon! Your family treated all of us like we were part of it and we certainly appreciated it!"
"My absolute favourite spot of all time...Gnocchi is heavenly, and the Tucci Family will treat you like family too!! The cherry on top is that Il Porcellino supports Cops for Cancer every April and donates back to the community!! Put this place on your bucket list and bring a little pig figurine for the collection case if you can!"
"I booked my daughters First Communion at Il Porcellino, and I will say that the service is AMAZING!!! All my guests are still complimenting how much they enjoyed the food and the atmosphere was perfect! I recommend this restaurant to anyone!! Looking forward to booking my next function again!"
"Il Porcellinos is a gem in Mississauga, and I would recommend it to all people from every walk of life. Anytime I need catering in the future, or a delicious lunch, I will be looking to Il Porcellinos to provide a hearty meal and put a smile on my face."
"I went into the restaurant and was blown away by the quality, class, and family oriented customer service. Everything was so superb that I had little choice but to allow them to cater for my wedding. Just when I thought they couldn't exceed my expectations, they did it again. They epitomized professionalism, accommodation, and utter satisfaction. Everyone at my wedding adored the food, and continually complimented it."
"This place is a hidden gem! Well worth the search! They have amazing homemade pasta, amaretti cookies and a beautiful infused hot olive oil! All worth the long trek from London, ON! The place is obviously family run and operated ...all around wonderful!"
"Thank you, thank you, thank you, to Il Porcellino for hosting my milestone 50th birthday party! You guys rock! Your attention to detail and spectacular customer service is unmatched! You set the bar for genuine and outstanding customer service. Beautiful venue, delicious food and the MOST engaging and authentic folks you will ever meet. I highly recommend this venue for private events! I will be back!"
"Il Porcellino makes me look like a star with flawless deliveries and delicious food. Most importantly, they handle food allergies with ease. Its no wonder they can boast being award winning. They get our vote each year!"
"They are always on time, even during inclement weather"
"We never run out of food for our catered luncheons."
"Having Il Porcellino is like going home for a meal!"