We Bring the Pizzeria to You!
OUR PIZZAS ARE HAND STRETCHED, TOPPED AND BAKED RIGHT BEFORE YOUR EYES IN OUR BLAZING HOT ITALIAN OVEN THAT REACHES TEMPERATURES BEYOND 1020F ALLOWING US TO BAKE PIZZAS IN THE TRADITIONAL NAPOLETANA STYLE IN 60-90 SECONDS.
Using Caputo "00" flour, water, salt and yeast, our dough, prepared fresh 24 hours before each event, is baked to be extremely light and tender.
Our frag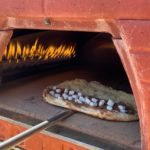 rant and fresh tomato and basil sauce and Fiore di Latte Cheese round off our main ingredients where quality and taste are put at the forefront.
Our package pricing is simple, and includes travel, tent and oven set up, staff, premium disposable plates, napkins and cutlery, and a serving table with linens.
*For weekend events and weekday service, a minimum $1500 booking is required.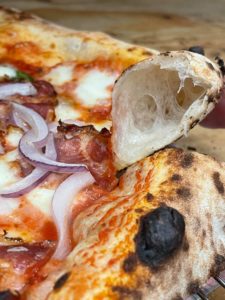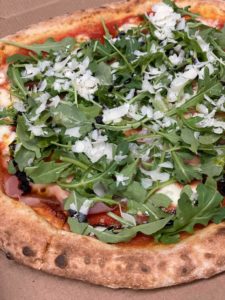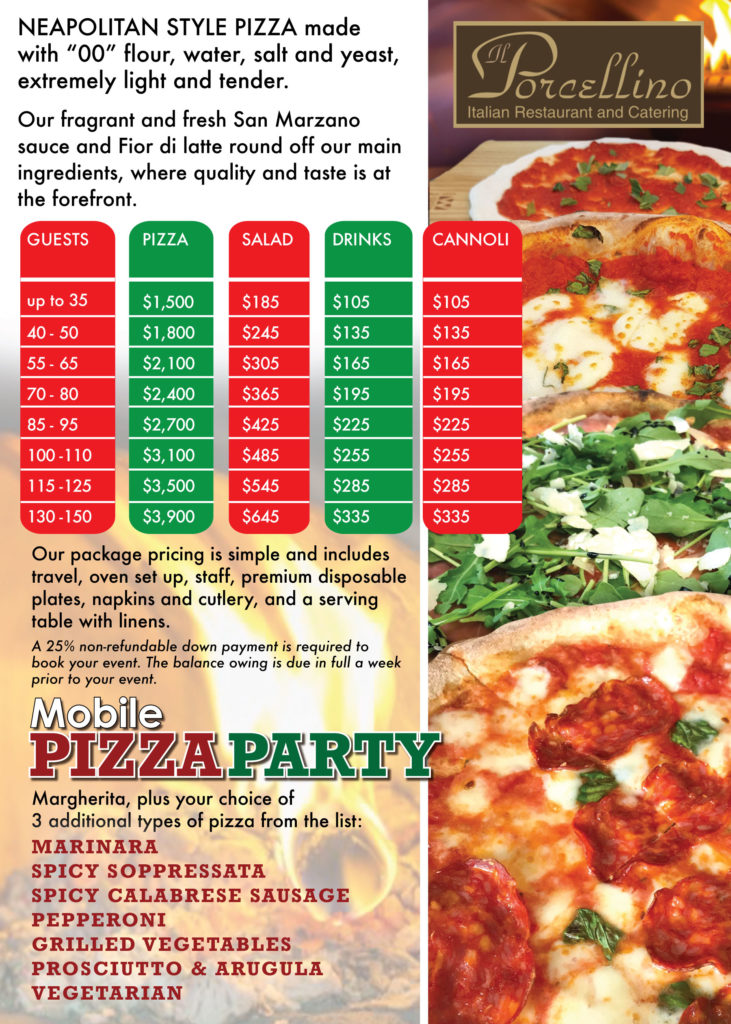 If you need extras, a salad bar, drinks and dessert can all be added. Our events are carried out as an ongoing buffet where we will continuously pump out pizza after piping hot pizza, allowing your guests to sample a variety of different pizzas throughout the service.
Service times depend on the quantity of guests and can range from 1 hour for up to 50 guests, 2 hours for 50-100 and up to 3 hours for events more than 100 people.
Any dough balls left over at the end of service or when everyone is too stuffed to eat another bite, we will bake just for you. You can freeze them for later enjoyment or share them with guests to take home. The choice is yours, because the pizzas are yours.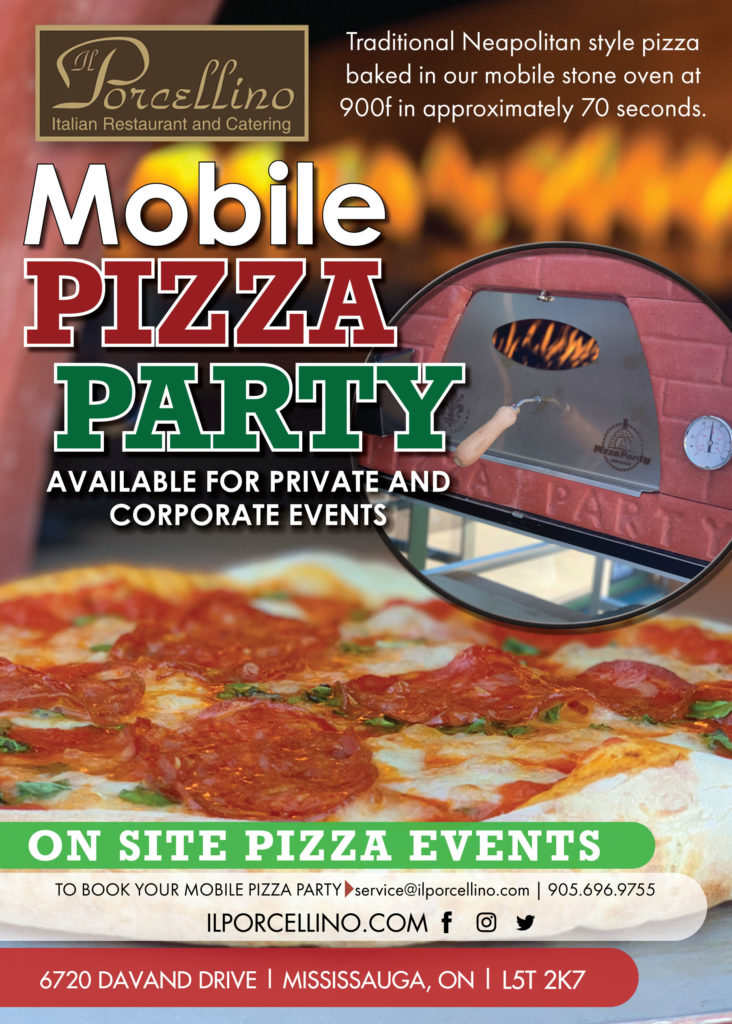 Our Salad bar options adds our hand selected garden salad mix and romaine, with an array of toppings like tomatoes, kalamata olives, goats milk feta, Parmigiano Reggiano, and our housemade dressings so guests can create their own fabulous salads as a perfect complement to our delicious pizzas.
Our Drink option is a full line of San Pellegrino beverages. Aranciata, blood orange, lemon, grapefruit, clementine, and pomegranate in 330ml cans, plus 500ml plastic bottles of San Pellegrino sparkling water and Acqua Panna Tuscan spring water.
Our vanilla custard cannoli are the perfect ending to this sensational offering. Crispy outer shell, piped with our vanilla custard and lightly dusted with powdered sugar, they're sure to satisfy the sweet tooth.